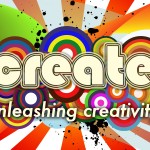 CREATE is our arts camps to Grand Rapids budding artists, August 8-12.  Registration is up and running.  Spots are limited. We also have a convenient paypal button allowing you to pay with a major credit card. If you notice any bugs with our form or process please let us know: create@thebranchonline.org
To register, click here.
If you're looking for info on how to pay for registration, click here.
To see a fun trailer for CREATE 2011, click here.