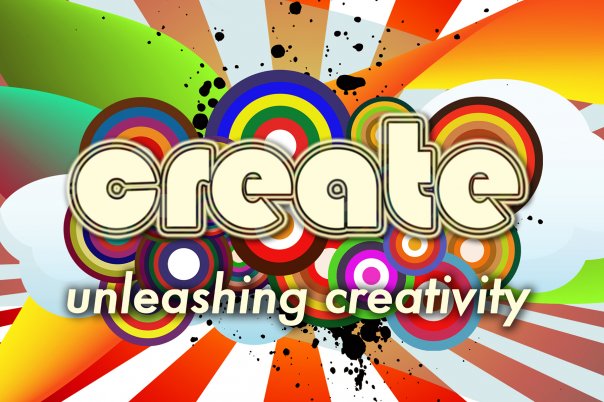 CREATE is back for 2022!!!!
Join us July 11-13 from 6:30-8:30 pm for 3 nights of creativity and fun!
CREATE is an art camp for kids completing PreK4-8th grade. Each child chooses one age-appropriate class to attend for those 3 evenings. They spend their time creating, getting to know one another and having fun. We love coming alongside kids as they tap into their God-given creativity – even when they don't even know that creativity exists! Scroll down for the list of classes.
For the latest updates, be sure to like our facebook page (facebook.com/CreateGR).
Register here: https://branch.churchcenter.com/registrations/events/1314646
Class Options for Grades PreK-1:
CLAY Make your own clay projects.  We will work with model magic as an introduction to clay. From making your own stamps to a one of a kind pinch pot, we will do it all.
DRAWING Not your boring old drawing class!  Our students will use their creativity to create multiple projects using all sorts of drawing tools on multiple types of mediums -not just plain old paper!  
RECYCLED ART This class will use recycled materials to create ways of interacting with animals: pets & wild! We will celebrate creatures of all kinds while being creative with recycled materials.
Class Options for Grades 2-4:
BAKING Love a good treat? Join us  to learn some awesome baking skills as well as  important life skills like how to read a recipe and  measure ingredients.
PAINT In this class, we will make our own watercolor paints from eyeshadow and then use the paints to create beautiful works of art!
RECYCLED ART Reclaim, Renew and Recreate! We will use junk as our medium to transform into one-of-a-kind works of art. Never look at your recycling the same again! 
Class Options for Grades 5-8:
THE ART OF VISIBLE MENDING ON JEANS Make your old jeans new again by using techniques inspired by the Japanese art of sashiko embroidery to patch and mend holes, or just add a little more spark to a fav pair of jeans or jean shorts. Visible mending is the art of taking an old pair of clothing that needs repair and repairing it, but instead of trying to hide the repair, you are highlighting it. To mend, you will choose colorful fabric that displays your personality and colorful embroidery to highlight that fabric. If you don't know how to embroider, no worries, I will teach you some stitches in class! No prior experience is necessary. In this class you will be taking a pair of old jeans and making them into a new original treasure unique to you! If you don't have a pair from home you want to work on, we will have a number for you to choose from, to keep and work on. 
PORTRAIT PHOTOGRAPHY  If you love portrait photography, learn multiple ways to light a portrait image to create a dramatic effect. Gear needed: Digital camera with removable media (SD Card, Compact Flash, etc).  DSLR preferred.
https://thebranchonline.org/wp-content/uploads/2022/05/CREATE-Logo-multi-color.jpg
402
604
Teresa
https://thebranchonline.org/wp-content/uploads/2021/03/The-Branch.png
Teresa
2022-05-25 16:23:52
2022-08-24 16:24:03
CREATE is back for 2022!!!!