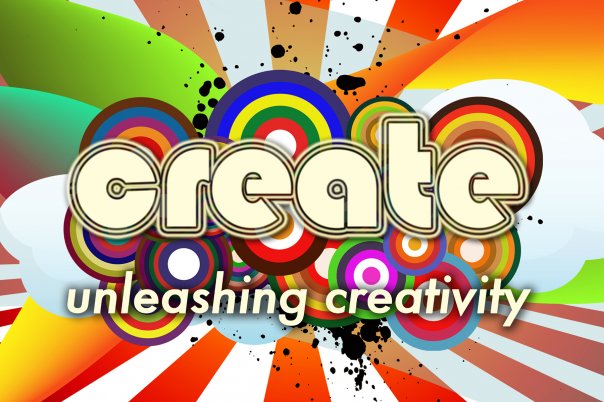 Join us June 20-22, 2023 from 6:30-8:30 pm for 3 nights of creativity and fun! Thursday night will end with an Open House for parents and friends to see what the kids have been up to all week, as well as an opportunity to join in the creative fun!
CREATE is an art camp for kids entering K-8th grade. Each child chooses one age-appropriate class to attend for those 3 evenings. They spend their time creating, getting to know one another and having fun. We love coming alongside kids as they tap into their own unique creativity – even when they don't even know that creativity exists! Scroll down for the class list and descriptions.
For the latest updates, be sure to like our facebook page (facebook.com/CreateGR).
Class Options for Grades K-1:
EXPLORING TREES: Calling all tree-huggers!! Exploring Trees is a class focused on creating art that resembles trees, uses elements from trees to make new things, and playfully recreates the birds who love trees! We will use yarn, sticks, and cardboard for this tree-loving fun.

NAILED IT! (Baking Challenge)
Class Options for Grades 2-4:
CREATE WITH COLOR: Make Art that celebrates your unique self. We'll use markers, paint, colored paper and more to make crafts that show who you are and what you love.
HYDRO DIPPING: Join us as we take thrift store finds with unique character and  plain, boring items and bring them to life in a whole new way! We will transform them using spray paint and water to make unique pieces fit to your personal aesthetic. Come be part of the fun! As seen on TikTok.
YARN & BRACELETS: In this class we will learn how to make yarn with drop spindles and then make bracelets with our yarn.
Class Options for Grades 5-8:
LEARN TO SOLVE A RUBIX CUBE: We will teach you the four fundamental parts of cubing and we will supply you with your own cube to practice and learn on!
EMBROIDERY: Embroidery is a relaxing way to use fabric and thread to create images of just about anything. Join us for a class where you will learn basic embroidery stitches and create a simple embroidered piece of art. You can build upon these basic skills to create more detailed pieces with practice.
ZINE-MAKING: Zines are self-published, often handmade, magazines! Learn to create fun little booklets to express yourself and share your stories, poetry, art, or fandom!
PORTRAIT PHOTOGRAPHY  If you love portrait photography, learn multiple ways to light a portrait image to create a dramatic effect. Gear needed: Digital camera with removable media (SD Card, Compact Flash, etc).  DSLR preferred.
https://thebranchonline.org/wp-content/uploads/2023/04/CREATE-Logo-multi-color.jpg
402
604
Chris
https://thebranchonline.org/wp-content/uploads/2021/03/The-Branch.png
Chris
2010-07-22 08:11:33
2023-04-14 16:04:13
CREATE 2023!!!